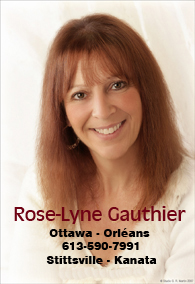 Gauthier Law Offices est un cabinet bilingue.

Rose-Lyne et son personnel sont fiers de vous offrir tous les services dans les deux langues.
Ms. Gauthier is a sole practitioner who specializes in real estate, family and estate law. She is well known for her "no-nonsense" approach to those legal issues that you may be facing. At Gauthier Law Office, you will be greeted with courtesy and the highest standards of professional conduct, and you will receive quality service.
LEGAL SERVICES

REAL ESTATE LAW:
Ms. Gauthier is on the recommended roster for the Department of National Defense and the RCMP, as well as on several major builders' lists in the region.
WILLS AND POWERS OF ATTORNEY: Ms. Gauthier provides information seminars on a monthly basis to government employees to help them with the planning of their estate matters.


Ottawa – Orléans
7-1439 Youville Drive
Ottawa, Ontario K1C 4M8
Telephone: 613-590-7991
Fax: 613-590-7996
Stittsville – Kanata
1-1626 Stittsville Main
Stittsville, Ontario K2S 1A5 Telephone: 613-831-2145
Fax: 613-590-7996

You can reach us Monday to Friday between 9:00 a.m. and 4:30 p.m. We endeavour to serve you at alternative times, if necessary.